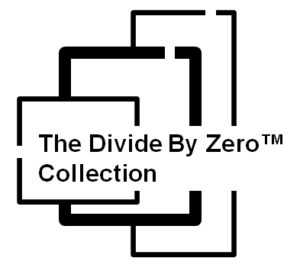 (Hong Kong, December 1st, 2020) Divide by Zero™ Collection, in collaboration with Redfish Team, opens a pioneering virtual Art Space in Hong Kong. This new digital Art promotes arts in new innovative means beyond traditional brick-and-mortar spaces.
Since 2019, Divide by Zero™ has regularly explored digital alternatives to present its compendium of works. In April 2020, the Collection, in association with ArtGate VR – a Canadian Art start-up, rolled out its first exhibition, 'Shaped by: Thirty years within Four Walls', in the Facebook Oculus virtual reality platform. Over a thousand people globally experienced the digital show, which affirmed the Collection's belief in technology as a highly efficient mean to reach out to, and curate for wider global audiences.
The Art Space that Divide by Zero opens today adds to the Collection's digital resources. It pays homage to one of the Collection's main source of ideas – Hong Kong's inimitable urbanism. The Collection also chose to open the space with its second virtual exhibition – 'So, Let's Talk About Millennials', initially aired in virtual reality through ArtGate VR in September 2020. 
This second exhibition presents a body of works acquired between 2018 and 2020. The exhibit depicts three curatorial interpretations the Collection observed as emergent, starting in 2010 – when Millennials began to adult. The show elaborates on Nostalgia, Urbanism and Superflat Expressionism, through works by a group of emerging and established artists, including Adriana Oliver (Spain), Sam Heydt (United States), Lu Xinjian (China), Julian Opie (United Kingdom), Ink Yeong Baek (Korea), Kyne (Japan) and Lousy (Hong Kong).
The virtual Art Space is now accessible for free via the Collection's website. The exhibition is also presently available in virtual reality through the Artgate VR app in Oculus.
About the Divide by Zero™ Collection
Divide by Zero is a Hong Kong based art collection that examines emerging contemporary art produced primarily since the 1980s and onwards. The collection was established in 2018, by its current Director and Chairman – Mr. Jacobo Garcia Gil.
About Redfish Team
Redfish Team is an emerging architecture, interior design and 3D studio based in Hong Kong. The studio aims to create 'simply beautiful spaces imprinted with stories'. The Team enjoys developing projects bringing a certain level of storytelling and inclination for art.
Because the definition of well-living is being constantly redefined, Redfish Team opts for a timeless cultural approach and human-centered design experience. Together with Divide By Zero, Redfish Team is happy to open to the world an Art Space unveiling exclusive artworks to talk about Millennials.
End